Qinsun Instrument Co., Ltd. (Qinsun) is a professional manufacturer of laboratory testing equipment. It has an elite team with more than 10 years of R & D experience in the testing industry. Our company developed Mask BFE Tester, Automatic Filter Efficiency Tester, Respirator Flame Retardant Tester and other mask testers in the market by customers welcome. Qinsun mask consultant takes you through the testing process and steps of the mask synthetic blood penetration tester.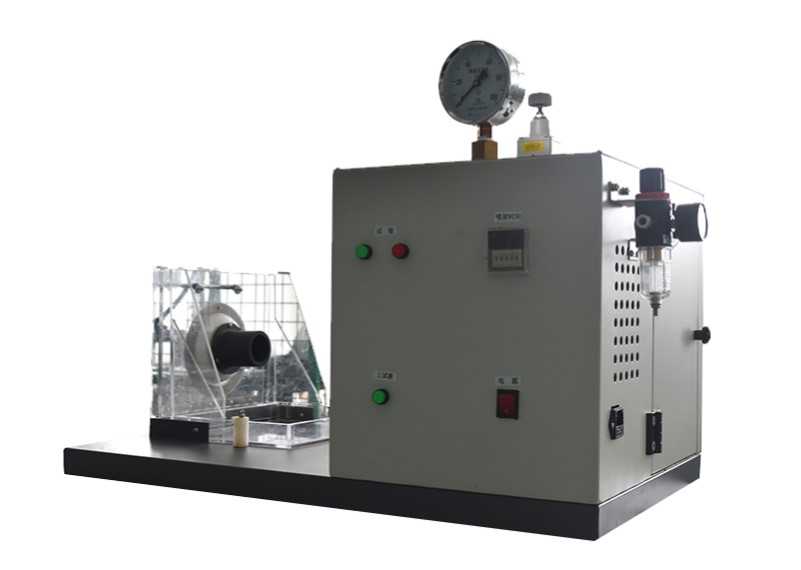 Mask synthetic blood permeability tester is used to test the resistance of medical masks, disposable masks and other protective masks to synthetic blood penetration at different test pressure levels.
Standards:
| | |
| --- | --- |
| GB/T 19083-2010 | Technical requirements for medical protective masks 5.6 Synthetic blood penetration barrier performance |
| YY/T0469-2011 | Medical surgical mask 5.5 Synthetic blood penetration test |
| ASTMF1862 | Test Method for Resistance of Synthetic Blood Permeability of Medical Masks (Fixed Volume of Horizontal Jet at Known Speed) |
| ASTMF2100 | Synthetic blood penetration resistance in the performance requirements of medical masks |
| EN14683 | Specifies the structure, design, performance requirements and test methods of medical masks |
Features:
1. The sample is specially customized for the fixture to simulate the actual use of the outlet cover, the sample is stored in a dedicated experimental area;
2. Constant pressure injection device, can spray a certain amount of synthetic blood within a controlled time;
3. It can fully simulate the average human blood pressure of 10.6 KPA, 16 KPA and 21.3 KPA corresponding to the injection rate for testing.
Prev: Textile and Garment Testing
Next: Qinsun:Efficiency Tester of Respirator Filtration one-Stop Shopping